Floor Plans Generator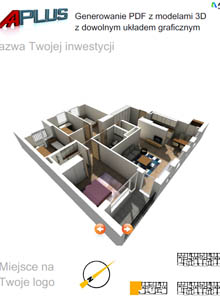 Save time and money! Floor plans even within 24h!
As the only provider in the market we offer our own tool for fast and error-free floor plan creation. On the basis of the received design we create floor plans containing full information for any graphical pattern. We provide a high-quality final product in a very short time for a fraction of the standard price.
Full set of floor plans for all rooms
Auto-verification of area schedules
Auto-updating information about rooms on plans (lists of rooms, surfaces, apartment or office numbers etc.)
Fully customizable look
Interactive 3D plans — you can take a tour of the premises!
Interior design
REQUEST FOR FLOOR PLANS
Our dedicated apps and special services are based on APLUS add-on
get it!
Examples
×
Request for Floor Plans
Thank you! Your form has been sent!
Oops! Something went wrong while submitting the form :(